Stefanenko, Tatiana G.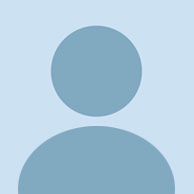 Professor
Doctor of Psychology

Lomonosov Moscow State University
Web of Science ResearcherID: E-1413-2013
Scopus Author ID: 15061665000
(1949-2018) Professor, Doctor in Psychology, was the Head of Department of Social psychology
Moscow, Russia
The results of the study concerning the image of Russia are presented in this article. Representations of students from three countries which have been perceived as centers of influence in the modern world — Russia, USA and China — were analyzed. The data of all samples indicates the ethnocentrism tendency in the choice of influential countries. The image of Russia in all three countries contains geopolitical connotations. The culture does not play a key role in the representations, but it is an important element of the emotional part of the image of Russia. The largest cross-cultural differences are found in the analysis of representations of Russia as an international conflicts participant. 

The concepts of ethnic identity and ethnicity are compared to each other; the main approaches of research on ethnicity are analysed. The restrictions of the primor- dialistic approach are discussed. The psychological analysis of the constructivist model of ethnicity as well as of its criteria is proposed in here. The analysis of the ethnological theories allows concluding that the unilateral vision of ethnic identity nature is illegiti- mate and ethnic identity should be studied as result of the cognitive-emotional process of self-determination of individual towards the ethnic groups in the social space — as result of belonging to the ethnic community experience.