Grishina Аnna V.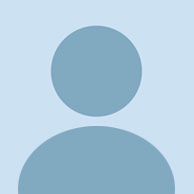 Southern Federal University
Lecturer, Department of General Psychology, Faculty of Psychology, Southern Federal University.
Rostov-on-Don, Russia
The paper presents test questionnaire, developed by the author based on methodology K. Yang and allows the quantification of the severity of the degree of enthusiasm of younger teenagers playing computer games — CG). The questionnaire contains 22 questions, defining five 5 major scales: emotional attitude to the CG; self-monitoring in clinical trials; goal orientation on the CG; parental relation to the CG; preference for virtual communication real. A study conducted on a sample of 304 students of Nizhny Novgorod aged 11-12 years, showed that the developed test questionnaire allows to quantify the extent of computer abuse younger teenager; allows mathematical treatment; is relatively expeditious means evaluation of a large number of respondents; contributes to the objectivity of assessments that do not depend on the subjective attitudes of the person conducting the study; ensures comparability of the information obtained by different researchers in different subjects.